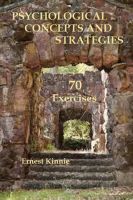 Psychological Concepts and Strategies
Here are many opportunities for you to experience yourself in new ways, and to learn useful tools, to increase your ability to create the life you want. Consider writing down your experiences in a journal. That adds an important dimension, and later reading what you wrote adds a second.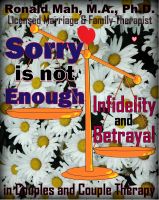 Sorry is not Enough, Infidelity and Betrayal in Couples and Couple Therapy
Apology for infidelity is not enough for recovery. Gender & culture, characterological issues, forgiveness vs. acceptance, the context of infidelity, immediate considerations: boundaries, decision-making, scrutiny, transparency, flashbacks, trauma, & assessment of commitment along w/ attachment losses, social modeling, & family-of-origin dynamics reveal both the logic of infidelity & of recovery.