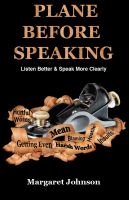 PLANE BEFORE SPEAKING: Listen Better and Speak More Clearly
How about a very short, easy-to-read book with suggestions the reader can begin to use immediately? As a therapist I know that communication is an issue with almost everyone. Communication is basically listening and responding. Sounds easy enough, doesn't it? Can be when we Plane Before Speaking.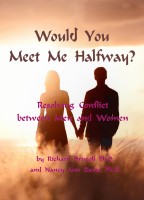 Would You Meet Me Halfway? Resolving Conflict between Men and Women
Meet Me Halfway explores power struggles between men and women that seem to continue over the ages, although many of these will surprise you. The authors offer suggestions on where we should yield and where we might hold firm, and how to bridge our differences and improve our most vital relationships.