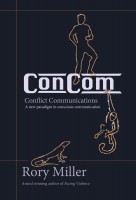 ConCom: Conflict Communication, A New Paradigm in Conscious Communication
by

Rory Miller
ConCom:Conflict Communication, A New Paradigm in Conscious Communication may be the Rosetta Stone of all conflict. Using simple, intuitive models, ConCom gives a functional taxonomy of real conflict, a language and way of seeing so precise that one can identify, understand and manipulate the underlying causes of most human conflict.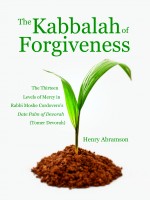 The Kabbalah of Forgiveness
by

Henry Abramson
The Kabbalah of Forgiveness is a translation of the first chapter of Rabbi Moshe Cordovero's classic work Date Palm of Devorah (Tomer Devorah) with a commentary by Dr. Henry Abramson. Emerging from the 16th-century Safed Circle of Jewish mystics, this book earned a rare exception to the centuries-old ban on the study of Kabbalah by students under 40 because of its profound ethical value.