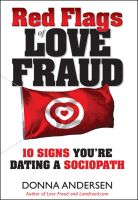 Red Flags of Love Fraud - 10 signs you're dating a sociopath
Charisma, charm, so much in common and sexy too - is your romantic interest a dream date, or a sociopath? Millions of these social predators live among us, and they don't look or act like serial killers. Rather, they present themselves as the love you've been waiting for all your life. This book identifies the clues and patterns of behavior that may indicate your partner is actually an exploiter.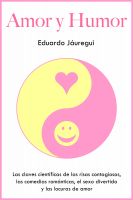 Amor y Humor
El amor y el humor son dos grandes claves del bienestar, y dos de los más profundos misterios de la experiencia humana. Pero además, según la psicología positiva, existe una relación muy íntima entre las cosquillas y las caricias.