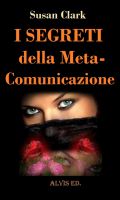 I Segreti della Meta-Comunicazione
La maggior parte delle persone vive in una matrice di relazioni. Nelle relazioni le persone trovano fonti di conforto, legame e felicità, ma anche di responsabilità e frizioni. Tali relazioni possono risultare per la persona difficoltose, in periodi particolari della loro vita.Un senso solido della identità personale viene determinato dalla sensazione di riuscire a produrre un mutamento.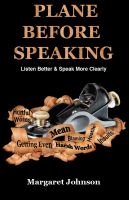 PLANE BEFORE SPEAKING: Listen Better and Speak More Clearly
How about a very short, easy-to-read book with suggestions the reader can begin to use immediately? As a therapist I know that communication is an issue with almost everyone. Communication is basically listening and responding. Sounds easy enough, doesn't it? Can be when we Plane Before Speaking.