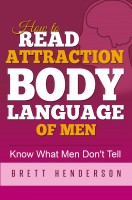 How to Read Attraction Body Language of Men: Know What Men Don't Tell
Are you currently wondering if a certain man in your life is attracted to you? Do you want to better understand men in general? This book will teach you how to read the body language of men in your life. Chapter topics include the basics of reading body language, attraction gestures, sexual and non-sexual gestures, how to observe relationships and why body language works.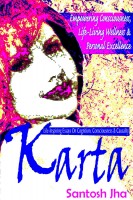 Karta: Life-Inspiring Essays On Cognition, Consciousness & Causality
The essays in this book unravel the Karta (subjective consciousness) from the perspective of the new thinking of 3Cs – Cognition, Consciousness and Causality. The effort is to make you – the Karta, assimilate the core idea as how a holistic, assimilative and integrative perspective of the 3Cs helps you in attaining and enhancing personal excellence and wellness. Makes you meet a new empowered you.