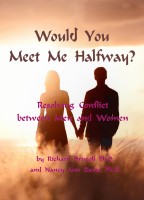 Would You Meet Me Halfway? Resolving Conflict between Men and Women
Meet Me Halfway explores power struggles between men and women that seem to continue over the ages, although many of these will surprise you. The authors offer suggestions on where we should yield and where we might hold firm, and how to bridge our differences and improve our most vital relationships.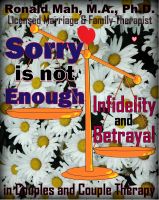 Sorry is not Enough, Infidelity and Betrayal in Couples and Couple Therapy
Apology for infidelity is not enough for recovery. Gender & culture, characterological issues, forgiveness vs. acceptance, the context of infidelity, immediate considerations: boundaries, decision-making, scrutiny, transparency, flashbacks, trauma, & assessment of commitment along w/ attachment losses, social modeling, & family-of-origin dynamics reveal both the logic of infidelity & of recovery.