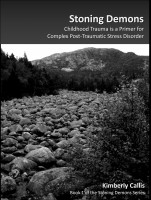 Stoning Demons: Book 1: Childhood Trauma is a Primer for Complex PTSD
(5.00 from 1 review)
Stoning Demons is an informed patient's perspective on Complex Post-Traumatic Stress Disorder, Developmental Trauma and Marijuana-Supported Therapy. This work is focused on Complex PTSD as it relates to childhood trauma and its lifelong impacts on the health and psychology of the victim.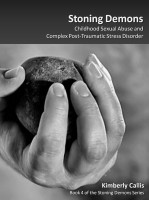 Stoning Demons: Book 4: Childhood Sexual Abuse and Complex PTSD
(4.00 from 1 review)
Childhood sexual abuse (CSA) is one of the most heinous abuses a person can suffer. CSA is often experienced with other forms of abuse and neglect, creating an imprint of psychological conditioning, conflict and injury. Many who suffered abuse develop complex post-traumatic stress disorder.