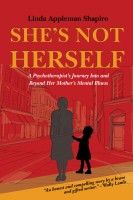 She's Not Herself
Young Linda grew up with a mother who was "not herself." Years later, as a psychotherapist, the author looks back on her childhood in an effort to understand her mother's mental illness and make sense of the effects of multi-generational traumas. The result is a memoir of love, loss, loyalty, and healing.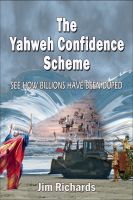 The Yahweh Confidence Scheme
This book contains most of the first five books of the Old Testament (the Jewish "Torah"), edited for easy reading, along with commentary. Reading this will make you more of an expert on the Torah (and the Old Testament) than most Americans. The Torah itself is clearly full of lies, nonsense and immorality, as this book makes clear.