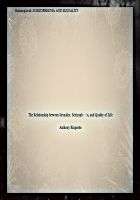 The Relationship Between Sexuality, Schizophrenia, And Quality Of Life
This is a brief exploration of the issues related to quality of life of those afflicted with schizophrenia, particularly where sexuality is concerned. Such topics as they relate to sexuality include schizophrenic symptomatology, drug therapy, and patient history, to put it at its most vague. My purpose here is to drive home the notion that sexuality is an important aspect of quality of life.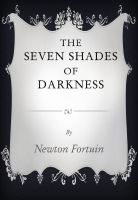 The Seven Shades of Darkness
In every single waking moment we make simple choices that empower either a higher or lower reality for our lives. Much of the associated thinking taking place without our knowing. The Seven Shades of Darkness looks at the many reasons we in those moments consciously or unconsciously choose to walk the lower path. The path that takes us into the proverbial valley of the shadow of death.