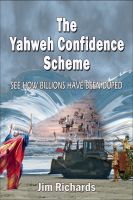 The Yahweh Confidence Scheme
by

Jim Richards
This book contains most of the first five books of the Old Testament (the Jewish "Torah"), edited for easy reading, along with commentary. Reading this will make you more of an expert on the Torah (and the Old Testament) than most Americans. The Torah itself is clearly full of lies, nonsense and immorality, as this book makes clear.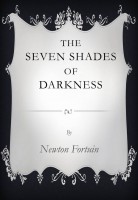 The Seven Shades of Darkness
by

Newton Fortuin
In every single waking moment we make simple choices that empower either a higher or lower reality for our lives. Much of the associated thinking taking place without our knowing. The Seven Shades of Darkness looks at the many reasons we in those moments consciously or unconsciously choose to walk the lower path. The path that takes us into the proverbial valley of the shadow of death.