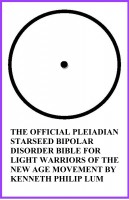 The Official Pleiadian Starseed Bipolar Disorder Bible for Light Warriors of the New Age Movement
For all those who suffer with bipolar this is for you, everyone else, bug off! Have you been losing sleep? Have you been feeling more powerful lately? Have you been talking faster than the English language allows? Have you been singing in Italian? Have you ever thought that you were Jesus or someone else powerful, more powerful than the average man? That's because you are, fellow Pleiadian!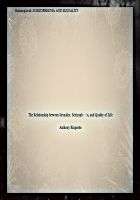 The Relationship Between Sexuality, Schizophrenia, And Quality Of Life
This is a brief exploration of the issues related to quality of life of those afflicted with schizophrenia, particularly where sexuality is concerned. Such topics as they relate to sexuality include schizophrenic symptomatology, drug therapy, and patient history, to put it at its most vague. My purpose here is to drive home the notion that sexuality is an important aspect of quality of life.