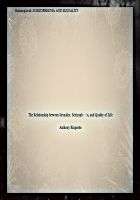 The Relationship Between Sexuality, Schizophrenia, And Quality Of Life
This is a brief exploration of the issues related to quality of life of those afflicted with schizophrenia, particularly where sexuality is concerned. Such topics as they relate to sexuality include schizophrenic symptomatology, drug therapy, and patient history, to put it at its most vague. My purpose here is to drive home the notion that sexuality is an important aspect of quality of life.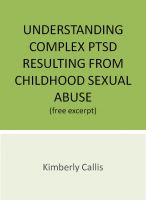 UNDERSTANDING COMPLEX PTSD RESULTING FROM CHILDHOOD SEXUAL ABUSE
(4.00 from 1 review)
Childhood sexual abuse (CSA) is one of the most heinous abuses a person can suffer. CSA is often experienced with other forms of abuse and neglect, creating an imprint of psychological conditioning, conflict and injury. Many who suffered abuse develop complex post-traumatic stress disorder. This is a free excerpt of an eBook that will be published with the perspective of an informed survivor.