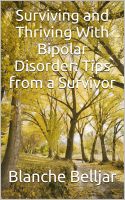 Surviving and Thriving with Bipolar Disorder: Tips from a Survivor
Written with self-deprecating humor, my self-help book describes how I've managed to survive and thrive with having bipolar disorder for over 25 years. My book offers tips on how to pick a good psychiatrist, how to handle anxiety, how to help a loved one who's going through a manic episode, and many other tips. It also explores the positive sides to being bipolar--And yes, there are some.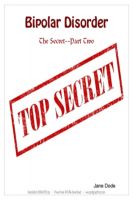 Bipolar Disorder: The Secret--Part Two
In this volume I provide you with the descriptions of our fearless leaders at the psychiatric hospital I worked at for almost a decade. What you may discover about the individuals who set the policies and lead the clinical team may be shocking. You will also learn why everyone is suddenly Bipolar.