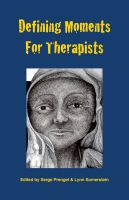 Defining Moments For Therapists
If therapy is a relational process, it takes a person on the therapist's end. The goal of this book is to capture the therapist's evolving sense of self as it is shaped by our experiences as active participants in a creative interaction. The essays in this book are first-person accounts, by eleven therapists, of some "Aha!" moments when they got to understand themselves better.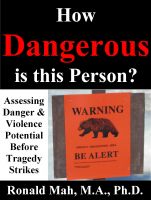 How Dangerous is this Person? Assessing Danger & Violence Potential Before Tragedy Strikes
"How Dangerous is this Person?" identifies cues for potential violence, including profiles from mental health along with frustration-based aggression, bullying, cultural influences, substance abuse, psychosis, and special considerations. Key criteria are explained to formulate therapy, treatment, and intervention, including helping laypersons decide when to seek legal and professional assistance.