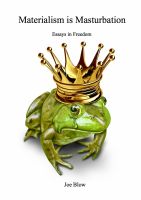 Materialism Is Masturbation : Essays In Freedom
by

Joe Blow
(5.00 from 2 reviews)
Has materialism become a joyless addiction? Is idealism making things worse for us? Have we underestimated the healing power of the erotic? Can the symbolic language of religion tell us something about the nature of the mind? Is the "Kingdom of Heaven" within? These are some of the questions explored in these essays by the author of "How to Be Free".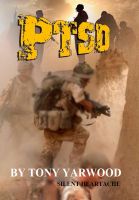 PTSD Silent Heartache
by

Tony Yarwood
(5.00 from 2 reviews)
The author of PTSD Silent Heartache suffers with this illness so can empathise with others who suffer in silence. Whilst in the Parachute Regiment initially he transferred to the MCTC Colchester gaining qualifications in stress related issues to help all Tri Service Personnel in detention. This short book will help sufferers,relatives and friends, to have a better understanding of this illness.
Related Categories