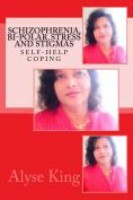 Schizophrenia, Bi-Polar, Stress and Stigmas - Coping
SINGLE MOTHER OF FOUR CHILDREN TWO OF WHOM WOULD BE STRUCK WITH DEVASTATING MENTAL ILLNESSES JUST SIX YEARS APART. A MOTHER'S DREAMS & HOPES FOR HERSELF SACRIFICED TO CARE FOR THEM. WHEN POLICE BRUTALIZED HER SON, DOCTORS CONTINUALLY MISDIAGNOSED THEM. A MULTITUDE OF THE BEST-TRAINED HEALTH CARE PRACTITIONERS FAILED THEM. RELATIVES, FRIENDS AND NEIGHBORS WITHHELD COMPASSION BY STIGMATIZING THEM.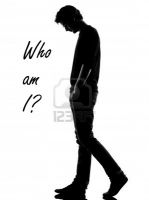 Who am I?
sometimes we can't understand actually what we want?we wish something and we just imagine to achieve it,but never want to struggle to achieve that.if that wish is hard to fulfill then we shift our ambition from one to another.but at last we just mourn over the fact that we could have been achieved that if we struggled and made us determined to achieve that,we only think,"i wish i could've been.."