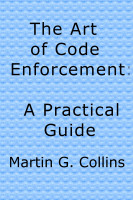 The Art of Code Enforcement
(5.00 from 5 reviews)
Nearly every political jurisdiction in America has adopted codes that regulate the built environment. This book is not a code but rather a practical guide for code enforcement administration. The topics range from voluntary compliance to effective sanctions for noncompliance and are of use to all those who are seeking to improve the maintenance of the building stock in their communities.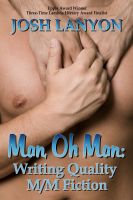 Man Oh Man! Writing Quality M/M Fiction
So, why this book? Why not one of the other "How to Write..." titles? Because everything in Man, Oh Man is geared to the M/M market and the M/M writer, to you and the genre that you love, whether you're an aspiring writer or you're already published. Lambda Award finalist Josh Lanyon takes you step-by-step through the writing process.