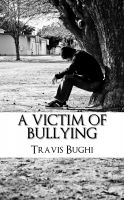 A Victim of Bullying
(5.00 from 1 review)
At some point, everyone has either been bullied or seen bullying happen. As a society, we've ignored the problem because of its prevalence and acceptance as a part of growing up. However, what if suicides from bullying occurred as young as 8-years-old? Would society finally wake up? This is what almost happened to me, and this is the story of how I not only survived, but conquered bullying.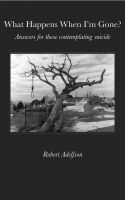 What Happens When I'm Gone
"What Happens When I'm Gone" is a powerful book that addresses those who are contemplating suicide in a straightforward manner. Written from the perspective of a father who lost his son to suicide, this book captures the thoughts and feelings of survivors of suicide who have had to deal with the aftermath of suicide.