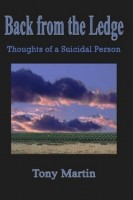 Back from the Ledge - Thoughts of a Suicidal Person
by

Tony Martin
DEPRESSION CAN BE DEADLY! In this book, Mr. Martin addresses how his depression affected the quality of his life and how depression can control the decisions you make, the type of people you bring into your life, and how it distorts your perception of who you are and the importance of your life to others.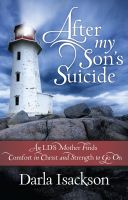 After My Son's Suicide
by

Darla Isackson
Are You Grieving a Suicide? Do Questions Abound? • Where is my loved one now? • What happens in the spirit world? • Can a person repent after death? • How can I forgive? • What do I do with my feelings of failure, anger, hurt, and blame? • Can I ever get over the grief? • How can the Atonement help me to heal? These Questions and More Are Addressed in This Landmark First-person Story.