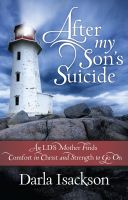 After My Son's Suicide
Are You Grieving a Suicide? Do Questions Abound? • Where is my loved one now? • What happens in the spirit world? • Can a person repent after death? • How can I forgive? • What do I do with my feelings of failure, anger, hurt, and blame? • Can I ever get over the grief? • How can the Atonement help me to heal? These Questions and More Are Addressed in This Landmark First-person Story.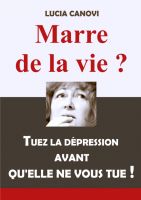 Marre de la vie ? Tuez la dépression avant qu'elle ne vous tue !
Vous êtes malheureux ou découragé, fragile ou angoissé ? L'idée de mettre fin à vos jours vous a déjà effleuré ?... Alors ce livre va changer votre vie. C'est le plan du labyrinthe dépressif, le phare qui permet d'éviter les récifs et d'arriver à bon port, le chaînon manquant entre le bonheur et vous. Longueur : 859 pages en livre-papier. Table des matières entièrement cliquable.