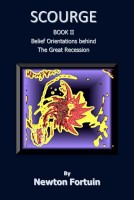 Scourge II: Belief Orientations behind the Great Recession
Scourge is primarily a critique of prosperity theology. In particular it focuses on "The Secret" and how its proliferation is indicative of an underlying culture of greed which had in large part been responsible for the 2008 economic collapse.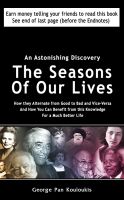 The Seasons of Our Lives: How they Alternate from Good to Bad and Vice Versa
(5.00 from 1 review)
The moment you've finished this a book, you'll be able to know whether the years just ahead are good or bad for you, and how long this season will last. You'll act thus accordingly: if there is a storm on the horizon, you'll take shelter in time; if sunny days loom ahead, you'll take advantage soon. This is because our life's seasons alternate according to a certain pattern as the author explains.