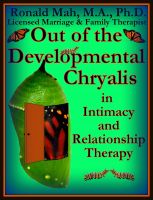 Out of the Developmental Chrysalis in Intimacy and Relationship Therapy
by

Ronald Mah
From baby''s need to be soothed, early experiences predispose one to intimacy & relationship functionality as an adult. For adult clients, 10 basic rules of development, re-visiting primary defense mechanisms, theories of cognitive development, attachment, & EFT provide cues to etiology of behavior, & goals of therapy including enhancing personal resiliency & reparative therapeutic relationships.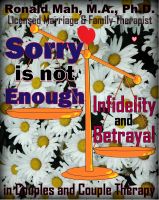 Sorry is not Enough, Infidelity and Betrayal in Couples and Couple Therapy
by

Ronald Mah
Apology for infidelity is not enough for recovery. Gender & culture, characterological issues, forgiveness vs. acceptance, the context of infidelity, immediate considerations: boundaries, decision-making, scrutiny, transparency, flashbacks, trauma, & assessment of commitment along w/ attachment losses, social modeling, & family-of-origin dynamics reveal both the logic of infidelity & of recovery.
Related Categories