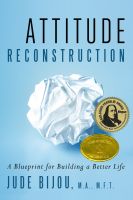 Attitude Reconstruction - A Blueprint for Building a Better Life
Shivering, sobbing, and pummeling the sofa are just a few unique ways Attitude Reconstruction: A Blueprint for Building a Better Life helps you get a grip on emotions and create more joy, love, and peace. Blending eastern spirituality and western contemporary psychology, this groundbreaking method is guaranteed to identify what's holding you back and transform your life for good.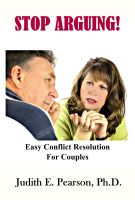 Stop Arguing: Easy Conflict Resolution for Couples
Couples can stop arguing and reach agreements with this simple communication guide. It explains the four steps to problem solving. You'll learn the one question to ask to start a conversation that leads to real solutions. There's additional advice on the pitfalls to avoid during confrontation as well as instructions on how to render a sincere apology.