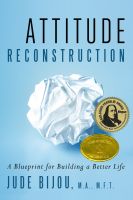 Attitude Reconstruction - A Blueprint for Building a Better Life
Shivering, sobbing, and pummeling the sofa are just a few unique ways Attitude Reconstruction: A Blueprint for Building a Better Life helps you get a grip on emotions and create more joy, love, and peace. Blending eastern spirituality and western contemporary psychology, this groundbreaking method is guaranteed to identify what's holding you back and transform your life for good.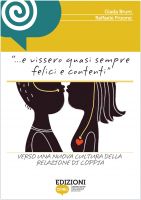 E Vissero Quasi Sempre Felici e Contenti. Verso una nuova cultura della relazione di coppia
Analizzando i motivi socioculturali e psicologici delle difficoltà e delle paure che oggi si incontrano nello stare in una relazione,gli autori ci guidano in un percorso alla scoperta di una nuova cultura della coppia,basandosi anche sui princìpi del loro lavoro con le coppie come psicoterapeuti. Un libro per tutti. Apre interessanti spunti e riflessioni per un nuovo modo di vivere la relazione.