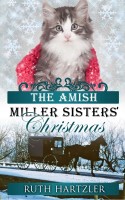 The Amish Miller Sisters' Christmas
by

Ruth Hartzler
The whole Miller family meets for Christmas - all the Miller sisters with their husbands and young children. Their peaceful time is shattered by their two guests, Sarah's friend, Beth, and the Hostetlers' cousin, Mark. Why do Beth and Mark dislike each other so much? Will their constant disagreements ruin the Millers' Christmas? How will the arrival of an abandoned kitten change everything?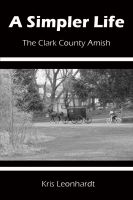 A Simpler Life - The Clark County Amish
by

Kris Leonhardt
The Amish society and the modern world around them have learned to coexist in great numbers throughout Clark County, Wisconsin. While it is difficult to make generalizations about their lifestyle, this book illustrates what one might expect to observe when walking among their peaceful and modest settlements.