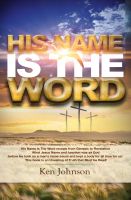 His Name Is The Word
His Name Is The Word is a must read for every Jew, Muslim, Jehovah Witness and Christians to prove through scripture that Jesus is God from the Torah, The Old Testament including the books of the Major and Minor Prophets. He is the God of the New Testament closing in Revelations. Jesus has always existed and that He is the Almighty God!!!!!!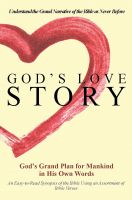 God's Love Story
Have you always wanted to read the Bible, but never made it through? God's Love Story helps the reader grasp the story and purpose of God's plan for mankind. The book contains selected and compiled portions of the Bible, placed in chronological order, as a means of giving a readable and easy to understand synopsis of the Bible. Transitional statements aid in flow and understanding.