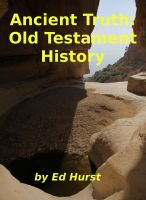 Ancient Truth: Old Testament History
Most people understand God revealed Himself in a historical context, and some understand it was also a cultural context, but very few even realize it also came within an intellectual context which is foreign to us today in the West. In this volume we examine the history books of the Old Testament.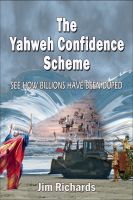 The Yahweh Confidence Scheme
The Bible makes clear that Yahweh is not all-powerful, he's not all-knowing, he's often grossly unfair, he's a mass murderer (he once killed everyone but Noah and his family), and he's a concoction. Judaism and Christianity are confidence schemes which exploit ignorant people. Clergy get the authority of a god with no God to refute them. Light, humorous read. The author is not an atheist.