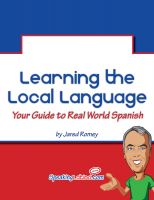 Learning the Local Language: Your Guide to Real World Spanish
(5.00 from 1 review)
Learning the Local Language: Your Guide to Real World Spanish is an eBook where I share tricks and tips on becoming fluent in local Spanish. Today, I am fluent in Spanish and am convinced that nobody should struggle as I did the first time I stepped into a Spanish-speaking country.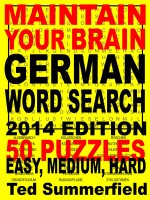 Maintain Your Brain German Word Search, 2014 Edition
My 2014 Edition of German Word Search puzzles contain 50 new puzzles never published before, in easy, medium and hard levels of play and in a variety of shapes. More challenging than regular English language word search puzzles, these German language puzzles really tease your brain. Maintain Your Brain with these German language puzzles, or with any of my other brain building games.