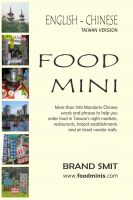 English - Chinese (Taiwan) Food Mini
by

Brand Smit
* VERSION 2.0 JUNE 2012! * Any tourist, traveler, Western business person or English teaching expat can attest to the occasional challenge ordering food in Taiwan. This mini food dictionary and phrase book aims to make the process somewhat less confusing.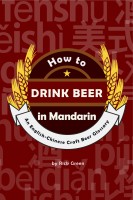 How to Drink Beer in Mandarin: An English-Chinese Craft Beer Glossary
by

Rick Green
Western craft beer drinkers and brewers are captivated by China's emerging craft beer revolution. For the first time, "How to Drink Beer in Mandarin" offers industry players and travelers an essential tool to communicate about beer in Mandarin. Not just a glossary, additional resources cover language learning, travel information, drinking etiquette, a list of all China's craft breweries, and more!
Related Categories