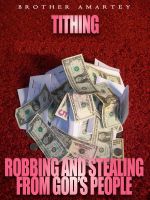 Tithing- Robbing And Stealing From God's People
We've heard about the blessings of tithing and the curses which come upon those who don't tithe. We're told that when we don't prosper or succeed or whatever problem we face in life, it's because we don't tithe. Greedy and unscrupulous preachers have misapplied Scriptures to manipulate and coerce Christians to pay tithes. This book exposes the lies of tithing and shows the right way to give.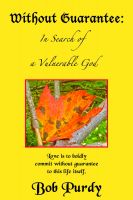 Without Guarantee: in search of a vulnerable God
Love is always vulnerable. A God of unconditional love is unconditionally vulnerable, not omnipotent and almighty. These are words of domination power. God's patient vulnerable strength is from within, not top down. Damnation and hell are human ideas, not God's. God's vulnerable love is explored in relation to prayer, spiritual authority, evolution, justice, and the life and resurrection of Jesus.