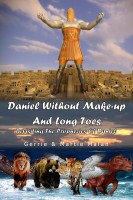 Daniel Without Make-up And Long Toes
Revisiting and stripping the Daniel prophecies of the pollution by all kinds of philosophy through the centuries (the make-up) and artificial insertions (the long toes of the so-called 'church age'). The authors weighed the Daniel prophecies against recorded history. In the process important distortions in modern end-times doctrines are exposed.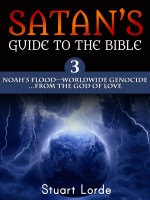 Satan's Guide to the Bible - 3 Noah's Flood: Worldwide Genocide ... from the God of Love
(5.00 from 1 review)
BIBLICAL PATRIARCHS could live to be nearly 1,000 years of age if they kept their sinning to a respectable minimum. Biblical women don't rate a mention. During the Fifth Egyptian Dynasty, in about 2500BCE, the sinning became too much for both the Elohim AND Yahweh (and maybe Jesus) and they opened the windows of the biblical dome and let in the water and drowned everyone from Chinese to Chileans.