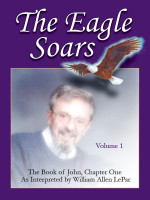 The Eagle Soars - Volume 1; The Book of John, Chapter One, Interpreted by William Allen LePar
This is the first in a series taken from William LePar's lessons on the Book of John. We feel that this presentation offers a new perspective for all who are interested in spiritual growth. Mr. LePar opens with a history of the progression of the Bible up to the time of Christ. He also discusses ritual and thought of that time so that we can look beyond the words that John gives us.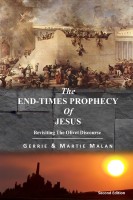 The End-times Prophecy Of Jesus
In view of the prominence given to end-times topics in the past years, the authors have revisited the end-times prophecy of God's ultimate prophet, Jesus of Nazareth, in Matthew 24. They offer a concise book to stimulate the average reader to study this often controversial topic in order to discern biblical fact from philosophized fiction.