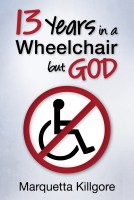 13 Years in a Wheelchair...but God
(5.00 from 1 review)
After being in a wheelchair for thirteen years, I was instantly healed of a progressive, incurable condition called Reflex Sympathetic Dystrophy (RSD). I believed in healing, but I had walls that stood between me and my healing. Once I understood what the Bible really says about healing, I was healed of this condition. This book is about what helped me receive my healing and it will help you, too!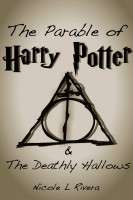 The Parable of Harry Potter & The Deathly Hallows
The Parable of Harry Potter, by Nicole L. Rivera addresses each of the seven books of Harry's story as guides to exploring life's deepest truths. Discover wisdom about friendship, courage, loyalty, and love from the Boy-Who-Lived and his magical friends.