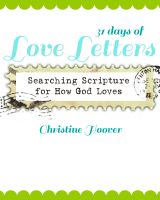 31 Days of Love Letters: Searching Scripture for How God Loves
(4.00 from 1 review)
"31 Days of Love Letters: Searching Scripture for How God Loves" guides readers on an exploration for God's love. Through devotional readings on 31 different books of the Bible and Scripture for reflection and response, readers will discover that: God loves, God loves personally, God's love is found throughout the Bible, and that His love is available to anyone who seeks Him.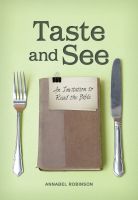 Taste And See: An invitation to read the Bible
(3.00 from 1 review)
The Bible arguably contains the greatest stories of all time. It is the most-printed and most-distributed book in the world making it a must-read for all people. Taste and See is an interactive prequel to the Bible to help make it more accessible to anyone who has not read the Bible before. Taste and See: • Provides an overview of the main Bible story and more!