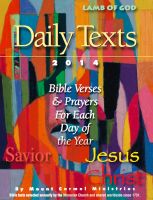 Daily Texts 2014
The Daily Texts is a unique devotional book with two Bible verses for each day - one from the Old Testament and one from the New Testament. These are followed by a prayer based on the TRIP(c) written by a different person each month. Scripture readings to read through the Bible in one year are also provided. Each Sunday has a Watchword for the week plus a hymn for the church season.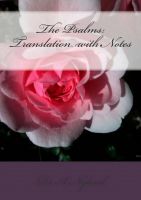 The Psalms: Translation with Notes
The Psalms: Translation with Notes is a new English translation by Dr A. Nyland. It retains the divine names of the Hebrew Bible, such as Yahweh, Adonai, Adon, El, Eloah, Elohim, Al, El Shaddai, and Elyon. The translation is easy to read, avoids the Biblish dialect, and does not read the New Testament back into the text.