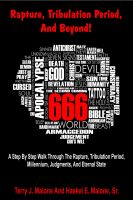 Rapture, Tribulation Period, And Beyond!
by

Terry Malone
(5.00 from 6 reviews)
This book takes you from the rapture of the church, through the tribulation period, and on into the Millennial Reign of Christ. You will learn about the characters of the tribulation period and order of events, real life tribulation period scenarios, the Second Coming of Christ, the Millennium, the judgments (when they will take place) and what the eternal state will be like.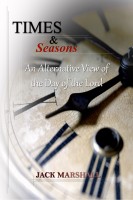 Times and Seasons - An Alternative View of the Day of the Lord
by

Jack Marshall
Rapture? Tribulation? The last days? The return of Christ? Most everyone is familiar with these topics to some degree. This study uses the spiritual meaning of numbers in conjunction with the symbology of the Old Testament Feasts of Israel to present a different perspective of love, hope, and encouragement in the days ahead.