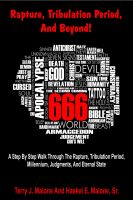 Rapture, Tribulation Period, And Beyond!
(5.00 from 6 reviews)
This book takes you from the rapture of the church, through the tribulation period, and on into the Millennial Reign of Christ. You will learn about the characters of the tribulation period and order of events, real life tribulation period scenarios, the Second Coming of Christ, the Millennium, the judgments (when they will take place) and what the eternal state will be like.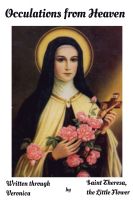 Occulations from Heaven
A collection of Spiritual poetry which is rich in symbolism and meaning, dictated to Veronica Leuken from Saint Theresa since the very early years of the shrine. Explanations of the poetic symbolism are included. Our Lady has strongly urged the propagation of this booklet throughout the world and especially to the clergy and the Holy Father.