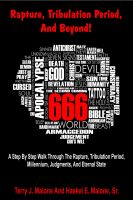 Rapture, Tribulation Period, And Beyond!
(5.00 from 6 reviews)
This book takes you from the rapture of the church, through the tribulation period, and on into the Millennial Reign of Christ. You will learn about the characters of the tribulation period and order of events, real life tribulation period scenarios, the Second Coming of Christ, the Millennium, the judgments (when they will take place) and what the eternal state will be like.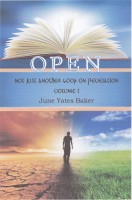 Open - Not Just Another Book on Revelation - Volume 1
Open is the first of four volumes in a detailed study of the book of Revelation. Because it includes all Revelation Scripture as well as several others, different viewpoints of interpretation, and life application when appropriate, it is set apart from its peers. From a futurist's perspective, this is a great tool for individual or group Bible studies.