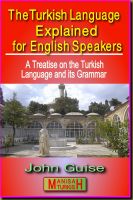 The Turkish Language Explained for English Speakers
This Treatise explains and answers some of the difficulties that the learner of Turkish may encounter along their way. It focuses on the understanding of Turkish grammar and logic with many examples and explanations. There are no practice exercises included as these can be found in many text books or on the internet. It covers the learning process from beginner to intermediate and advanced.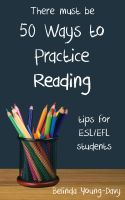 Fifty Ways to Practice Reading: Tips for ESL/EFL Students
This book is made for students of English as a Second or Foreign Language. You will learn 50 ways to practice and improve reading skills. By applying these methods, you will read faster and better, and remember information longer. You do not need to be living in an English-speaking country or be currently taking an English class to use this book. Good for beginners through advanced levels.