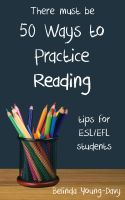 Fifty Ways to Practice Reading: Tips for ESL/EFL Students
This book is made for students of English as a Second or Foreign Language. You will learn 50 ways to practice and improve reading skills. By applying these methods, you will read faster and better, and remember information longer. You do not need to be living in an English-speaking country or be currently taking an English class to use this book. Good for beginners through advanced levels.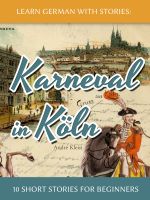 Learn German with Stories: Karneval in Köln – 10 Short Stories for Beginners
In this follow-up to "Ferien in Frankfurt", Dino finds himself in Cologne, the carnival capital of Germany and home of the Cologne Cathedral. Struggling with tacky accommodations and an empty wallet, he stumbles over a gig which promises to be a walk down easy street. But before he knows it, the carnival begins and he's faced with an onslaught of bewildering customs.