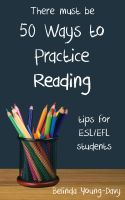 Fifty Ways to Practice Reading: Tips for ESL/EFL Students
by

Belinda Young-Davy
This book is made for students of English as a Second or Foreign Language. You will learn 50 ways to practice and improve reading skills. By applying these methods, you will read faster and better, and remember information longer. You do not need to be living in an English-speaking country or be currently taking an English class to use this book. Good for beginners through advanced levels.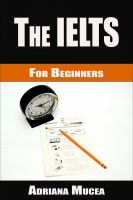 The IELTS for Beginners
by

Adriana Mucea
The book is intended for first time IELTS candidates, especially for those who have not taken any specialised courses. It contains information about writing on the answer sheet, descriptions of the four parts of the test and some tips on how to prepare before the exam.