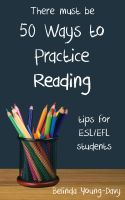 Fifty Ways to Practice Reading: Tips for ESL/EFL Students
This book is made for students of English as a Second or Foreign Language. You will learn 50 ways to practice and improve reading skills. By applying these methods, you will read faster and better, and remember information longer. You do not need to be living in an English-speaking country or be currently taking an English class to use this book. Good for beginners through advanced levels.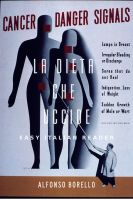 La Dieta che Uccide - Easy Italian Reader
Easy Reader for learners of Italian - Beginner Level. La storia che state per leggere é scritta con un vocabolario ridotto per facilitare la lettura agli studenti d'Italiano con una conoscenza media della lingua. E' comunque interessante e non del tutto noiosa per lettori a qualsiasi livello.