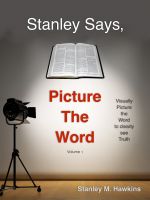 Stanley Says, Picture The Word (Volume 1)
by

Stanley M. Hawkins
(3.00 from 2 reviews)
This book series makes understanding the Bible and Its Truths easy by literally painting the Scriptures in picture-form. Through the use of pictures and proverbs (quotes), "Stanley Says, Picture The Word" takes a snapshot of Bible Scripture to provide quick understanding for the reader. A picture is worth a thousand words; if you want to understand the Bible, get your copy of "Picture The Word".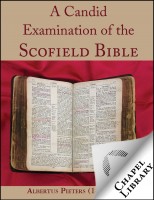 A Candid Examination of the Scofield Bible
by

Albertus Pieters
(3.00 from 1 review)
Booklet by Albertus Pieters. The Scofield Bible may be called perhaps the most influential single work thrust into the religious life of America during the twentieth century. In general Bible knowledge, Scofield makes many mistakes. This booklet critically examines four key doctrinal areas.
Related Categories