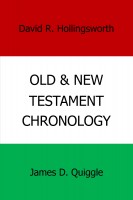 Old and New Testament Chronology
by

James D. Quiggle
Here is a chronology of significant people and events in biblical and secular history from Adam to AD 395 (the division of the Roman Empire). Old and New Testament people and events are synchronized with relevant events in secular history, allowing the reader to grasp the scope of God's interaction with humankind through Israel and the New Testament Church.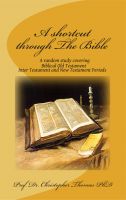 A Shortcut Through The Bible
by

Prof. Dr. Christopher Thomas
In spite of breakthrough advances in education and science, the human understanding of religions other than their own has taken a backseat. This also leads to misinterpretaion of other religions. This book is an attempt to explain in very simple words, the contents of the Bible, the holy book of one of the largest religions in the world.. Christianity, in simple language that anyone can digest.