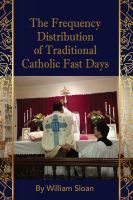 The Frequency Distribution Of Traditional Catholic Fast Days
This short book tells you the probability of each calendar day during the year being a fast day using the fast days of the 1950's. Since 50 of the 53 days are movable days based on when Easter is, knowing the probability of when Easter is essential in figuring this out. Learn about the Catholic faith, the calendar and do so math with this book!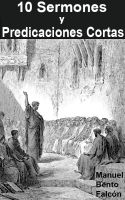 10 Sermones y Predicaciones Cortas
Una recopilación de predicaciones Cristianas sobre diversos temas: El arrepentamiento, las tentaciones, la humildad, el amor de Dios, la veracidad de la Biblia...predicadas por el autor entre los años 2009 y 2011.