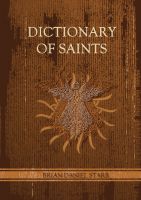 Dictionary of Saints
In Alphabetical order Each Saint In this Book Is Found in the File Tree of Saints. The File Tree of Saints is a Genealogy Tree of research Material found on the Genealogy portion of the internet. In other words, the reader can find each Saint in the Book's ancestors or descendants,family, mother, father, etc. and learn how to hook up to the Saint in the Family Tree of the Whole world.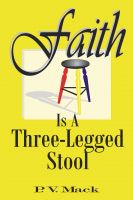 Faith is a Three-Legged Stool
Faith is your only means of pleasing God. Not only can you know whether your faith is pleasing to Him, you must know. You must not accept anything less than genuine faith, which comes directly from the Word of God as taught by the Holy Spirit. No other way exists to have genuine faith. This book will guide you in developing genuine faith, faith that is pleasing to God.