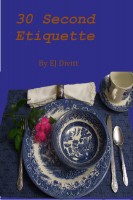 30 Second Etiquette
by

EJ Divitt
A series of quick essays on a variety of etiquette topics. Are you worried about how to behave at a wake? Is it okay to decline an invitation without giving a reason? How do you handle it when things get awkward? You'll recognize some things that have irritated you in others and see topics you have not considered. Covers over 35 topics of everday etiquette situations.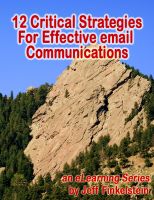 12 Critical Strategies for Effective Email Communication
by

Jeff Finkelstein
Most people do not send effective email messages. I know. I spend a lot of time analyzing email messages for our clients, and measuring and tracking their effectiveness. Whether you send large email newsletters or just use email to communicate with friends, colleagues and customers, following these twelve strategies will make your email more effective.