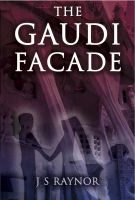 The Gaudi Facade
by

J S Raynor
This book is meant to challenge, is often controversial, even something of a whistle-blower and, being radical, does not settle for the status quo as I speak out against these terrible times we live in. It is about dealing with life and death with all that that means in joy and heartache and the realities of such with both the physical and spiritual supernatural sides of life.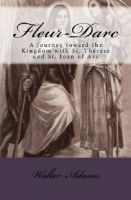 Fleur-Darc: A journey toward the Kingdom with St. Thérèse and St. Joan of Arc
by

Walter Adams
This book is a one volume compilation of my first five books. Does not include The Catholic And Royal Army. "Fleur-Darc." The name came to me very quickly one morning. Of course, this term made much sense given my affection for St. Thérèse of Lisieux, the Little Flower, for St. Joan of Arc, and for the ancient Kingdom of France. Yes, "Fleur-Darc" would do nicely.
Related Categories