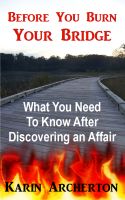 Before You Burn Your Bridge
(5.00 from 1 review)
WHAT YOU NEED TO KNOW AFTER DISCOVERING AN AFFAIR Your world has been blown apart and you don't know what to do. How you handle yourself in these early days is absolutely crucial to whether your marriage can survive! This short book will give you practical suggestions in a form that you can implement right away to get yourself through today and give you hope for the future.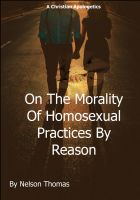 On the morality of homosexual practices by reason
(5.00 from 1 review)
Have you ever argued with an atheist about the morality of homosexual practices and got stuck? This book provides reasoning for fifteen questions to arrive at the immorality of homosexual practices. Fifteen questions or premisses are presented in Thomistic style with possible objections and my answer to OP as well as to the questions individually.