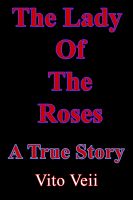 The Lady Of The Roses
(5.00 from 5 reviews)
This short story is for all the lonely people who never found that special someone to complete them. Be assured, that whether in this life or the hereafter, eventually one will be provided for you, if that is truly what you desire. Until then be the best that you can be, fantastic as this story may seem this story is true based on the author's own experience believe it or not.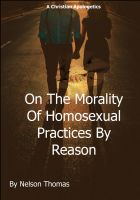 On the morality of homosexual practices by reason
(5.00 from 1 review)
Have you ever argued with an atheist about the morality of homosexual practices and got stuck? This book provides reasoning for fifteen questions to arrive at the immorality of homosexual practices. Fifteen questions or premisses are presented in Thomistic style with possible objections and my answer to OP as well as to the questions individually.