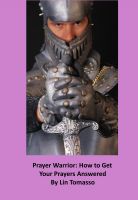 Prayer Warrior: How to Get Your Prayers Answered
by

Lin Tomasso
(5.00 from 2 reviews)
A sometimes humorous look at why prayer often doesn't seem to work for us, Prayer Warrior is full of basic guidelines which have largely been overlooked. This book troubleshoots the how's and why's of prayer, and how to get it to function effectively. If your prayers seem to fall on deaf ears, try doing it the right way for a change. Prayer is a formula-make sure you're using the right one.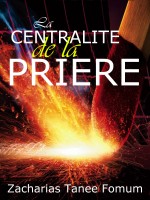 La Centralite de la Priere
by

Zacharias Tanee Fomum
Ce livre qui a été écrit à partir des notes prises juste comme elles ont été prêchées, sans annotation aucune de l'auteur, traduit le fardeau qu'avait le professeur Fomum de communiquer aux ouvriers chrétiens la place centrale de la prière dans toute œuvre de Dieu.
Related Categories