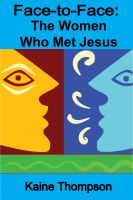 Face-to-Face: The Women Who Met Jesus
Meet the women who had face-to-face encounters with Jesus of Nazareth. Based on the Gospels, this book reveals how Jesus took every opportunity to free women not only from sin, illness, and death, but also from societal oppression and the Law. Study guides and personal meditations are included.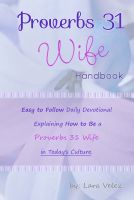 Proverbs 31 Wife Handbook
An Easy to Follow Daily Devotional Explaining How to Be a Proverbs 31 Wife in Today's Culture. The Proverbs 31 Wife Handbook is a book that was written for any wife who wants to have a better marriage, be the wife that God designed them to be, or is desperate for a change.