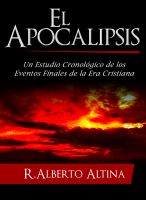 El Apocalipsis - Un estudio cronológico de los eventos finales de la Era Cristiana
¿Por qué estudiar el Apocalipsis? Todo lo que tiene un comienzo, aún siendo perdurable en algún momento, tendrá su fin. Este libro fue escrito para entender las revelaciones contenidas en el Libro del Apocalipsis, tanto para el iniciado en el estudio bíblico como para quien recién se acerca a estos estudios, ya que contiene resúmenes al final de cada capítulo.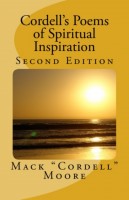 Cordell's Poems of Spiritual Inspiration: Second Edition
(5.00 from 1 review)
This is a Christian book of inspirational poems. This book covers themes such as suicide, self-esteem, and love. Some titles are: God Is..., Priceless, Please Don't Do It(Jesus Loves You), and Feeling Good About Yourself(Self-Esteem). This book contains 24 poems. This book encourages those who read it whether they are Christian or not.